MYOB Bookkeeping Online Training Courses
MYOB AccountRight Beginners to Advanced Training Courses:
MYOB Setup and Customisation
MYOB Beginners Accounts Payable, Accounts Receivable, Credit Management & Bank Reconciliations
MYOB GST, Reporting & BAS and End of Year
MYOB Payroll Administration
MYOB Essentials Beginners to Advanced Training Courses:
MYOB Beginners Accounts Payable, Accounts Receivable, Credit Management & Bank Reconciliations
MYOB GST, Reporting & BAS and End of Year
MYOB Payroll Administration
Enrol today and learn how to use MYOB in your business!
MYOB training course methods we use
Our MYOB training courses incorporate Training Videos, Practical Tasks and Exercises, Business Case Studies & Scenarios, Assessment tests and Assignments.
No matter how you learn we have all aspects covered. We include access to the online training course as a backup and reference resource after we've been to your premises to help you on your own business. Here's what you get:
MYOB Course Training Videos (online)
Just like in a physical training centre we have an experienced MYOB trainer go through key points one short video at a time.
The MYOB training videos are methodical and you can replay each video as often as you need.
MYOB Training Manuals with Step-by-Step Exercises (online)
Our MYOB training workbooks take you through real life scenarios in a methodical approach were each exercise builds on the skills taught in the previous one.
We use real life scenarios that happen in businesses every day.
MYOB Course Assessments to test your skills (online)
It's important as a student to be sure you understand the most important information in each section of our courses so we include knowledge reviews to ensure you are on the right track before you continue on.
Online Support to Keep Track of Support Requests (online)
To manage the volume of students who do our course from all over Australia (and internationally) we use ZenDesk support ticketing system because it enables all of our agents to access your support requests and deal with them as fast as possible.
Short Courses Available Separately
Short courses in MYOB AccountRight area also available separately (OR in packages which include an earning guarantee) at our online training course enrolment site.
See Short Courses in Xero, MYOB & QuickBooks Accounting Software
Industry Connect
When you choose a training course which includes this option you'll have an opportunity to perform more detailed research about the tasks in your course(s) and share your assessment results with an industry practitioner who will review them with you.
This give you an opportunity to better understand how the theories taught and practiced in short courses are applied in the real world where you'll be performing these tasks for a boss or for your own clients.
MYOB Accounting Training Course Advanced Certificate
MYOB AccountRight Course training videos, the training workbooks (with step-by-step exercises) plus free bookkeeping webinars and case studies.
You can choose whether you want a certificate for your course at time of enrolment or even order one when you've completed your course.
The certificate, which carries National Bookkeepings BAS Agent accreditation information, is provided only when all assessment tests are completed successfully and provides evidence that you have completed the MYOB training courses to an Advanced level..
MYOB Training Course Price and Options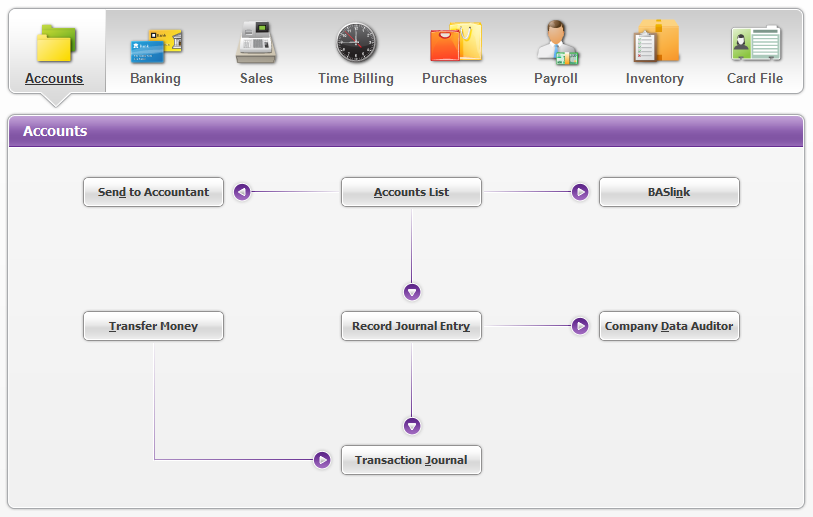 Our course includes MYOB training knowledge reviews to test your new skills and provide you with the learning resources to review your answers and go over the learning material so you get it right the next time.
Everything's Included in our Training Packages or you can enrol into courses separately!
Accounting Software Training for Real Businesses
Our training workbooks contain exercises that relate to the daily and monthly bookkeeping activities for most businesses and through our connection with accountants and bookkeepers across Australia we keep abreast with the requirements for MYOB Bookkeepers in the workplace.
The experience of our MYOB bookkeepers and registered BAS agents means that our MYOB training course material and bookkeeping and career webinars are full of current content that employers are looking for in their job candidates. Helping you get your next bookkeeping job enables us to maintain relevant course and careers training content.
MYOB Accounting Software Versions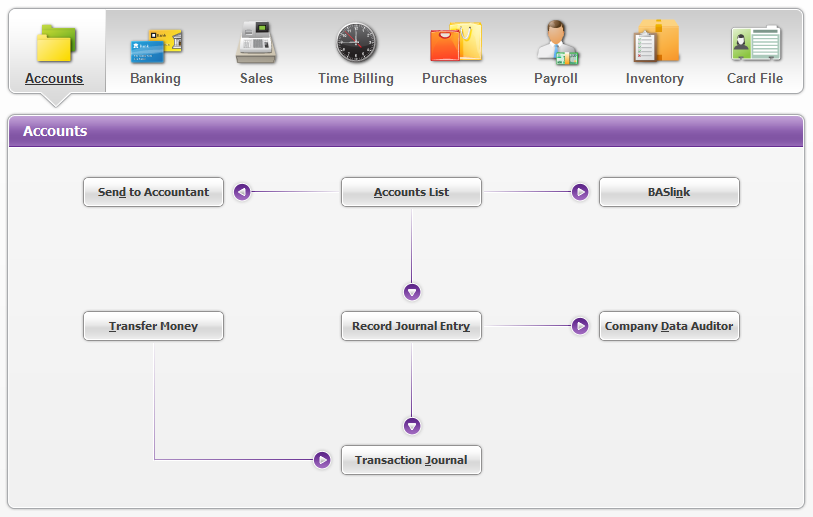 Our training courses include several versions and they're regularly kept up-to-date. Just like popular spreadsheet program Microsoft Excel, MYOB software undergoes changes each year.
As a result we now have training material for the earlier versions as well as the current version and we are constantly creating new training material.
BASIC Beginners Bookkeeping Knowledge Training
If you don't have bookkeeping skills you'll find our courses valuable because our Registered BAS Agents have recorded some bookkeeping training videos that cover the fundamental terms and concepts that are used in bookkeeping, they include:
Video – DIY Accounting – Charts of Accounts Resource
Video – DIY Accounting – Tax Codes Resource
Video – DIY Accounting – Cash Vs. Accrual Accounting Methods Resource
Video – DIY Accounting – Debits-Credits-Income-Expenses Resource
As long as you have confident computer skills and know how to use the Internet you'll be able to use our courses.
Accounting Training Course Package Prices and Enrolment
Learn more about the topics included in our MYOB AccountRight Training Courses and see the prices. Make sure you request our current discounts and special offers if you're ready to enrol now.
Get Detailed MYOB Training Course Content Outline & Pricing
* One-to-One instruction
By supporting you online remotely, and delivering training to your or your accounts staff we're able to answer questions directly relating to your business and your circumstances as well as provide examples of how the software can be applied and how it's used in different businesses.
Training Inquiry
See how we can help