MYOB AccountRight Training Courses
MYOB AccountRight is a leading accounting software program that has been available to Australian businesses since the 1990's. It has been regularly updated and now includes the capability to access using the Internet.
This software includes all facets of a small business operations from Accounts Receivable. Accounts Payable, credit management, end of month reconciliation and reporting to GST, BAS and Payroll.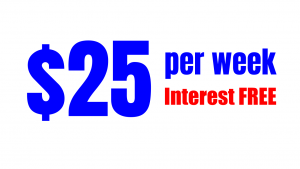 These course are available for $25 per week on an interest free payment plan. See which courses are available.
These training courses are delivered online and supported by industry practitioners who use the software in their line of work.
MYOB Essentials Training Courses
MYOB Essentials is the newer ONLINE version of MYOB. It is completely different to MYOB AccountRight.
MYOB Essentials is like your Internet banking or email software, you log into it using a web browser like Google Chrome, Edge, Firefox etc. MYOB Essentials competes directly with Xero Accounting software to enable
multiple accounts staff to access the file at the time,
bookkeepers and accountants to access the software at anytime and from anywhere.
automatic backups of accounting information
See the MYOB Essentials Online Training Courses
Learn remotely and work confidently remotely.
Showing all 7 results