Different options for training and help in all aspects of bookkeeping
PEOPLE LEARN MYOB and Xero in different ways and we have training options to suit your learning needs, time constraints and budget.
Learn Express gives you access to every skill level from beginners to advanced educational training videos in MYOB AccountRight, MYOB Essentials, Xero and QuickBooks Online and it includes 12 months access.
Learn Express is the cheapest way to upskill and have an ongoing resource about how to perform most of the tasks required for accounting in a small to medium enterprise.
Speak with a Training & Course Adviser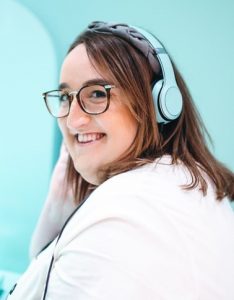 If after viewing the training and course options you'd like to speak with someone to find the best solution for your learning needs just make contact and speak with a training & course adviser.
Let us know your reasons for learning:
Up-skill to find work
Connect with Practicing bookkeepers
Do better in your current work
Widen your knowledge to get bookkeeping clients
You want to start your own business
You'd like to be an accounting tutor
Speak with a Training & Course Adviser >
1. Learn Express
Access all the training video tutorials that make up a training course – that means beginners to advanced ALL inclusive for each software program.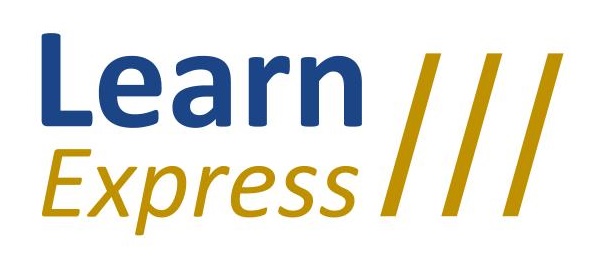 Learn Express is training membership club which enables you to go over and review the training video tutorials as often as you want during your membership and cancel whenever you want.
Learn EVERYTHING from Beginners to Advanced skills in how to use
Xero Accounting software
MYOB AccountRight AND MYOB Essentials Accounting software
QuickBooks Online Accounting Software
Once only joining fee, trial access at no extra cost and low annual membership if you love what you experience – cancel whenever you want!
Learn More About Learn Express
2. Premium Online Accounting Training Courses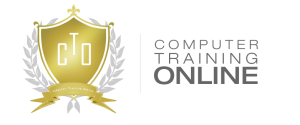 The best way to learn about and master the use of MYOB, Xero and QuickBooks Online accounting software is by using practical tasks and exercises using the software.
Premium Short courses include Learn Express video tutorials, training manuals (that you can download and keep forever and include step-by-step practical tasks and assessment tests.
Learn Micro skills in value-for-money short courses in Australia's leading accounting software systems:
$25 per week interest free payments available
MYOB, Xero, QuickBooks & Microsoft Office Short Courses
Xero Accounting & Payroll Online Training Courses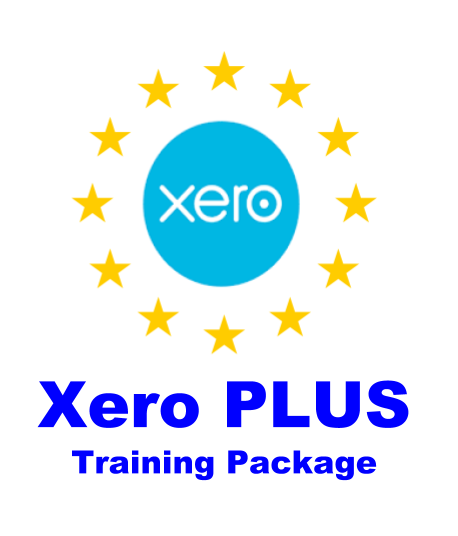 Xero Accounting is listed on the Australian Stock Exchange. Xero is pushing the boundary of advanced features available for users while keeping the interface simple to navigate.
A powerful aspect of cloud-based accounting software like Xero is the number of other applications that integrate with it to add much deeper functionality to your core accounting software.
Xero Accounting Software Training Courses
MYOB AccountRight and MYOB Essentials Online Training Courses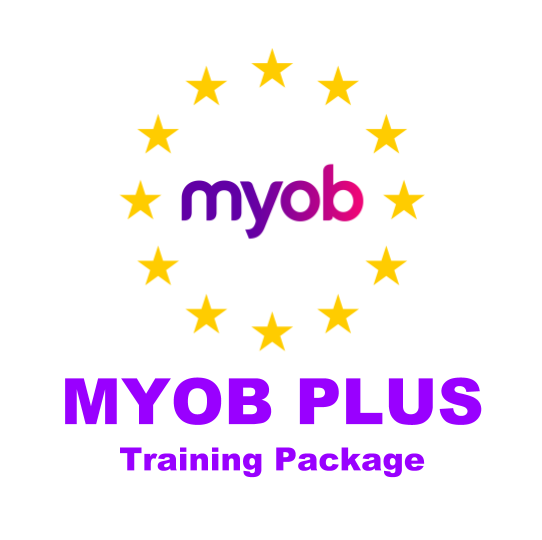 MYOB was the market leader in Australia for decades since the 1990's but a messy start to cloud accounting left them scrambling for new users and confused existing users with discontinued software.
MYOB AccountRight is widely used by established small to medium businesses, while MYOB Essentials is becoming popular because of recent push in marketing from the company as well as building new features and functionality rapidly since 2020.
MYOB Accounting Software Training Courses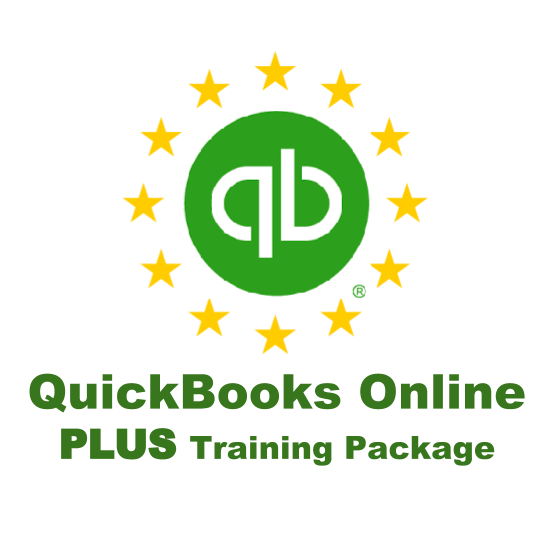 Intuit QuickBooks Online Accounting and Payroll Training Courses
Intuit is a massive and well established accounting software company based in the US. They have adapted their desktop software to the cloud and filled it with very powerful features.
QuickBooks Accounting Software Training Courses
3. Online Training Course Packages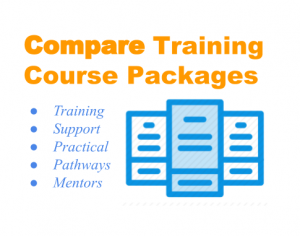 Our Premium online accounting training courses are delivered using
video demonstrations from qualified accounting practitioners,
workbooks with step-by-step exercises, and
assessment tests.
Some students supplement the courses with private, one-to-one training with a qualified, experienced bookkeeper or an accounts tutor, who can help them relate the knowledge and skills to how they are applied in the real world.
Our PRO Training Course Packages include training in multiple accounting programs, including the market leaders: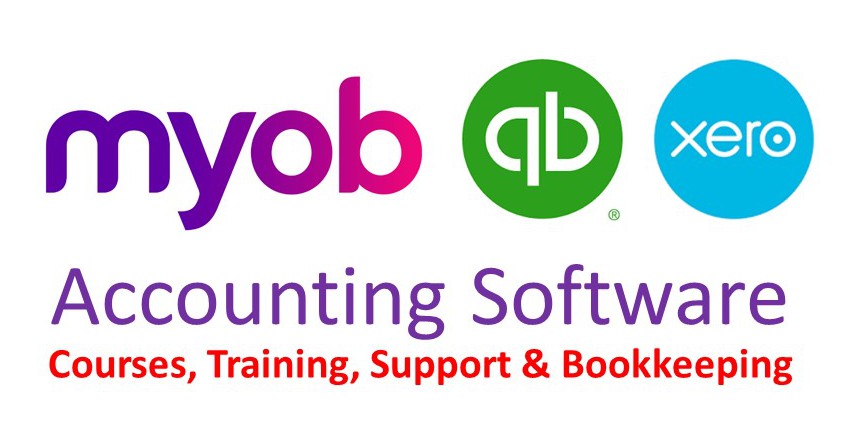 Xero Accounting
MYOB Accounting
QuickBooks Online
These courses are ideal for those seeking a career in accounts or who want to start an accounting business and do contract bookkeeping.
See our online accounting training course packages, or
4. One-to-One and Private Training — Remotely or at Your Location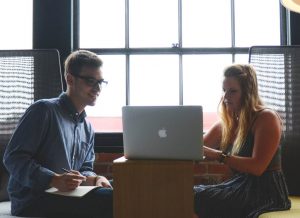 One-to-one training is an effective form of training for ongoing bookkeeping work or one-off tasks. It's also a great way to drill down into specifics about your situation or business when combined with an online training course.
If training a group of people, one-to-one group training, or face-to-face training is particularly beneficial for ensuring that everyone learns at a consistent pace, and that the emphasis is placed on the same information as required.
When learning privately on a one-to-one basis either remotely, or direct face-to-face, there's also the ability to delve into greater detail about the individual circumstances of your business or organisation.
Our one-to-one trainers, whether working face-to-face or remotely, are committed to actively listening to you and helping you learn. The learning is student-driven and personal; with a high degree of openness in the sharing of information and asking of questions.
Learn More About One-to-One and Private Training Packages
Training Inquiry
See how we can help
5. Quick-Fix Solutions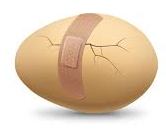 With so many experienced bookkeepers on hand, we are happy to help you if you simply have a niggling issue that you need to resolve before you can go on with the rest of your work. It doesn't matter where you are in Australia, we can help you. Just ask us about our "Quick-Fix Solutions": Half an hour of remote support for $75 including GST.
Find Out More About Quick-Fix Solutions
---
Why

Combine

One-to-One Training with a Training Course?
I've been a Bookkeeper for more than 20 years and find more and more business owners are asking for training because today's bookkeeping tasks aren't quite as easy as the software companies make out. Learning how to use bookkeeping software one-to-one combined with an online course is a great way to learn because, as a trainer, I cover all the topics my clients need in a logical order which follows the flow of the course and which will also help them in their daily operations, but clients can also learn what they need to specific to their own situation."
— Tracey O'Neill, Registered BAS Agent and Bookkeeper, QuickBooks Pro Advisor
---
National Bookkeeping Career Academy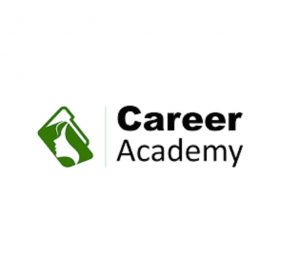 Software skills, practical experience, knowledge from problem solving and research – these are the qualities that make a well trained and experienced bookkeeper valuable.
These skills are easy to harness if you are diligent and have a job but when you are new or re-entering the workforce or changing industries it's not so easy.
The Career Academy training programs focus on practical application of software skills and research based on real world scenarios which contain problems that are experienced by business owners every week.
Learn more about the National Bookkeeping Career Academy
More Information about How We Provide Training
To recap: Our learning options are flexible and include:
Online training courses in Xero, MYOB, Quickbooks, Excel and business start up and management
One-to-one, face-to-face and private tuition options — either at the convenience of your own home or office, or remotely from anywhere in Australia. This form of training can work in conjunction with our online training courses to provide a structure to the courses and ensure you receive course materials and workbooks you can continue to refer back to.
What Do We Provide Training In?
We provide training in Xero, MYOB, Quickbooks, Excel and business start up and management. Whether you want help creating accounting and bookkeeping procedures manuals, getting a "quick fix solution" for a small but niggling problem, or whether you want to enrol in an online training course, we provide top quality, value for money options.
Basic Bookkeeping Terms and Meanings
Are you new to accounting and feel confused by all the terminology used? Check out our free glossary of bookkeeping and accounting terms and what they mean.
Learn Basic Bookkeeping Terminology
Using an Online Training Course to Learn
Our MYOB, QuickBooks and Xero Training Courses
Many people prefer to do an online training course because they can learn at their own pace, on days and times that suit their schedule, and they can focus on learning a particular software system.
Our online courses are proven and popular, with detailed, easy-to-understand content and responsive support. This is a great low-cost way of learning important software skills.
Many people like to learn in conjunction with a trainer who is a bookkeeping professional. We have found that combining an online training course with one-to-one training is a great option for people who want to learn in a logical flow but who also want to drill down into specific aspects of their business.
Find out more about our: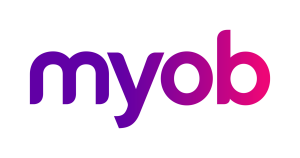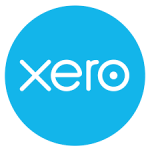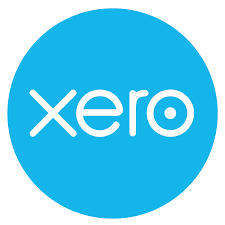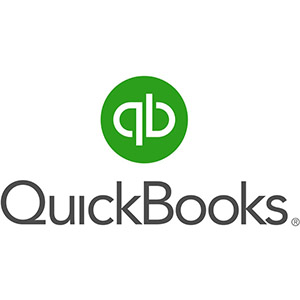 QuickBooks online training courses
---
Best Xero Courses — Great Value!
Our Xero courses come with a satisfaction guarantee. They are priced to suit your needs and budget. We love helping our clients learn more about the software they use everyday, so check out our Xero training course packages.
---
What People Say About Our Trainers
Thank you Natbooks! The training was excellent. Tracey was a great teacher and we had a lot of fun. I learned a lot as different scenarios were popping up all the time and Tracey was able to take me through solving them in the time we had together. I'm so glad I chose one-to-one training because I would not have been able to do the setup. Group training would not have taught me how to do this. With one-to-one I found it was relevant to my business only and could straight away apply what I was learning in real time to my business instead of a trial business. Many thanks!"
— Donna Larder, Administrator, BOULDER WALLS & BOBCAT HIRE PTY LTD
After one-to-one training I experienced so much relief! I believe I saved myself hours of guesswork, but more importantly, I know that everything had been set up correctly and that I had the tools and support to keep it running smoothly in the future."
— Tabitha Chen, Interior Designer, ULTIMO, Sydney
See More Testimonials and Meet Our Trainers
---

Need Help Writing Bookkeeping Procedures Manuals?
Do you need help with foundation documents for your business or venture? Bookkeeping procedures manuals and similar types of technical documents are your businesses' training resources and add tangible value to your business.
The creation of documented procedures manuals improves the quality of your management systems across the board because these kinds of documents become a dynamic, yet consistent resource that all your bookkeeping team members can refer to and follow.
Read more about Bookkeeping Procedures Manuals
Want to Become a Bookkeeping and Accounting Software Trainer?
BAS Agents have the skills and qualifications and experience to deliver training in all aspects of managing the accounts for a small to medium business, including GST and Payroll but some business owners just need the basics for daily transactions and bank reconciliation or higher level reporting from a Finance Manager.
Find the membership level that suits your experience and join us to help deliver real world training direct to businesses near you.
Certified Bookkeeper Membership Levels
Accounting Terms and Definitions
If you've found there are some words you don't understand, take a look at our Terms and Definitions page.
Accounting Terms & Definitions
Computer Training & Career Academy Options
Learning new skills is one way to get a job but here are some training options which will plug you into the accounting industry and help ensure you stand out from competitors in the job marketing or as an independent contractor.
The Career Academy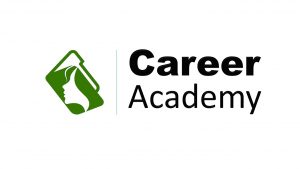 As leaders in the bookkeeping and accounting industry we are please to offer the Career Academy Pathways Program to help students connect with industry practitioners and understand the needs of employers in the accounting industry.
There are many decisions to make in the process of seeking employment and every person has their own reasons. Many job seekers like accounting and office admin roles because they are available locally, working for small businesses.
Industry Connect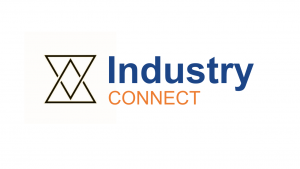 Complete accounting and bookkeeping assignments and discuss your results with practising bookkeepers and accountants.
This training options gets you in contact with bookkeeping businesses who can provide practical guidance on your job hunting journey.
Gain insights into what potential employers are looking for.
Bookkeeping Training Affiliate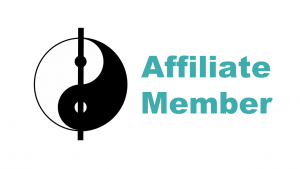 As an accounting training affiliate you'll get introduced to some digital marketing skills to help you promote yourself.
You'll learn as well as have an opportunity to earn an income when you find other people who need help with their accounting.
Training Course Tutors
Accounting Tutors have industry experience, qualifications and have completed our training courses so they are in a fantastic position to help you on your learning journey.
Tutoring can be performed face to face but technology like screen sharing and internet communications enables this task to be performed from home.
Accounting Internships
When you join the accounting Internship Placement Program your details are shared with accounting and bookkeeping firms who are interested in working with Interns.
You could also get introduced to small business owners who need an accounts person.
Earnings Guarantee
When you complete all of your training, assessments and assignment tasks successfully you'll have the opportunity to a guaranteed income by working with us or one of our partners.
The financial benefits depend on the size and complexity of your training course program or membership option. If you are not sure please make contact and ask us.
Training Inquiry
See how we can help