4. Bookkeeping Business Sales Strategy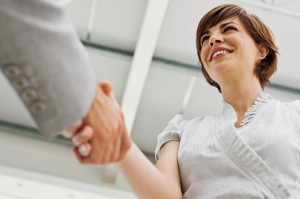 One of the things we're all looking for is a guarantee that our decisions carry no risk. If you are looking at starting a bookkeeping business but you have previously been employed in the corporate world and need to replace your corporate income there are two ways about doing it. Buying an existing business with a client base and that could be expensive or spend your money on education, marketing and sales to get your own clients – they'll probably be better clients anyway because they chose you!
Our sales strategy service is aimed at taking some of the work off your shoulders so you can focus on delivering the technical skill and know-how you already have.
If your area of expertise is in credit management, debtors, financial management or any other field but you want to work closer to home doing what most businesses need (like data entry, end of period reconciliation etc) you need to do what you know so when we work with you on a sales strategy it will be focussed on what you can do RIGHT NOW.
Help Getting Your First Bookkeeping Clients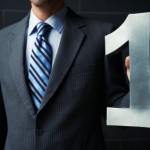 The Sales Support option provides you with the extra training you need to master the sales and closing process to get more bookkeeping clients. With support from our team you can build your own bookkeeping business based on word of mouth referrals, from networking and even from proactive telemarketing.
You must already have joined National Bookkeeping (Bookkeeping Business Self Starter Option 1) and gone through the Marketing Support program to have a clear goal of target customer, working preferences, rates and packaging.
Marketing helps you define your sales approach
Calling someone or sending them an email asking them to consider you for a job is not enough when you're in the professional services sector. Business owners and managers are not interested in you just because you want a job or a client, they are interested in solving problems and getting work done so you need to think about how you'll help them with these problems.
Although not commonly known marketing is the process of defining a product (or service), how much is charged for it and how it is packaged for delivery. It may seem easier for products to define packaging, but services can also be packaged in blocks of 4 hours, include service guarantees or any number of other ways.
Learn more about the Marketing Support for Bookkeeping Businesses..
Bookkeeping Business Sales
In the Bookkeeping Business with Sales Support we take you through our Sales Training program which includes:
One to One Support to define your sales message
Choose your Call to Action / offer and elevator pitch
Telemarketing in your local area
Sales Process Training
How to handle the first contact
How to know if a client is ideal for your plan
Networking Support
Referral Marketing Training
But I'm not a sales person
We've spoken to many people who hate sales or don't want to do sales work or are not sure what to say. Our processes will eliminate any feelings of putting pressure on anyone to use your services. You'll learn how to find clients by just helping people with their accounting issues.