Description
 Advertising of BAS services is legislated by the TAX AGENT SERVICES ACT 2009 so before you engage the services of any person in our directory please be certain to ask for their BAS agent number. For more information click here
Only Available to Pre Approved Applicants
This training course package is ONLY available to Pre Approved Applications. Apply here
Extend Your Online Training Course Access
Have you already enrolled into a course with 123 Group Pty Ltd? You can now get ongoing course access and support by becoming a Tutor and Training Affiliate.
Accounting and Office Administration software changes all the time now that it is created in a dynamic and fast changing development environment and becoming a Tutor and Training affiliate gives you access to all new, additional and updated training resources.
National Bookkeeping (123 Group Pty Ltd) maintain and update our training course content and as a tutor and training affiliate you get access to those changes.
Professional Directory Membership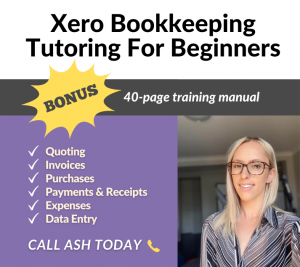 Whether you are looking for clients who are located nearby or elsewhere in Australia your bookkeeper profile demonstrates certain attributes that are desirable by businesses.
A professional bookkeeper must be competent in the tasks they need to perform, use compatible accounting software package/s, charge a reasonable rate and get along with their clients and the staff of the business. This is regardless of the individual skill level and experience of the bookkeeper.
In our Bookkeeper Listings, we display detailed information about you to help you get discovered by the right clients, including your:
Skill level and experience
Training and education
Preferred hourly rate, and
Location preferences (where they would like to work)
Get Ongoing Affiliate Support
Xero, MYOB & Quickbooks Online are accounting programs in the cloud and because they are now based on a subscription model they are constantly updated and the updates are pushed out live. Not only do you receive ongoing online course access as an affiliate but you also receive ongoing knowledge support of the training materials and new content we create.
As a Tutor and Training Affiliate member you receive ongoing support from our team on all the course contents you've already enrolled into as long as you are a member as well as the newest training and support materials that we have in development.
If you have NOT enrolled into one of our Premium Online Courses your affiliate fee will include access to Learn Express training tutorial library for MYOB Accountright, MYOB Essentials, Xero Accounting and QuickBooks Online.
Future Goals & Continuing Development
The 123 Group Affiliate program helps guide our training development based on the needs of our students and members. Student members use our training courses for lots of different reasons, including:
employees to upskill and fill out gaps in their knowledge for their current jobs,
job seekers to increase their confidence to apply for and get jobs,
corporate managers to ensure their staff are using productive features of the software
business owners who want their staff to have a solid understanding of how to use their business software
As a Tutor and Training Affiliate member you may get exposure to niche technology and online software tools that help our organisation as well as those of our clients.
Earn a Passive or Active Income
As a Tutor and Training Affiliate member you can earn an affiliate commission if someone follows your link and enrols into a course!
Affiliate marketing is used by massive online organisations like Amazon and some people even consider Xero's sales model to be a form of affiliate marketing because bookkeepers and accountants can make a margin from the monthly subscription fees. You can now do this for training with us.
Sharing and referring is usually performed online via social media websites and the Tutor and Training Affiliate membership includes training on how and where you can perform these tasks.
Some firms use affiliate links on their websites to help their clients learn basic skills so they can focus on their core strengths and higher paid tasks.
Digital Marketing Training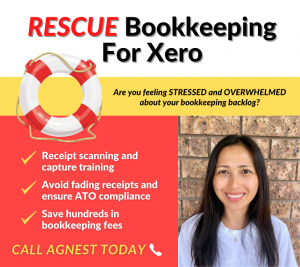 Included in this program is training in beginner level skills about digital marketing. These skills can be applied to the business where you currently work as well as in operating your own online business. The main benefits to students is that you get to use digital marketing assets that are already being used effectively in the real world in your own digital marketing campaigns.
The knowledge, tools and digital assets available and included in this training program enable you to start and run your own online businesses without the headache and risk of huge upfront capital costs.
Learn how to use Facebook, Linkedin and other social media platforms to share information about businesses you are passionate about and believe in and benefit financially when they enrol and go with your suggestions.
Digital Marketing Affiliate Training Course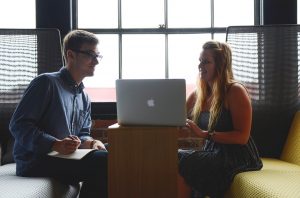 Raise your profile, spend more time teaching and guiding students and small business staff on how they can use their accounting software and earn an affiliate income from the sale of online training courses.
You'll get access to structure training course resources as well as support from our team on how to use the features of popular accounting software.
Designing Your Service Packages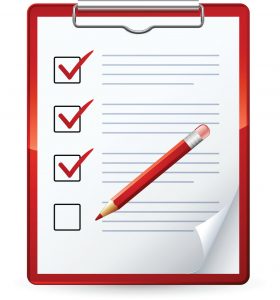 Starting an Online Business is daunting for some people but having an online business enables you to work from home performing tasks that you have done in an office.
Having an online business really just means that you invoice your employers and clients for the work you perform and gives you a huge amount of flexibility in what you do and when you do it – often fitting around existing work.
You'll learn how to perform market research, understand what competitors are doing and design the services you want to offer. For some members this means moving away from an hourly rate to performance based pricing.
You don't need to be an expert. Some members master fundamental office and accounting tasks and support clients at a beginner/junior level while others with decades of experience focus on tasks which earn a higher hourly rate.
Designing Ads for Your Services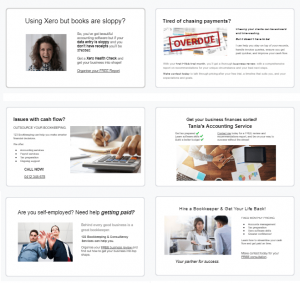 As a Tutor and Training Affiliate we spend money promoting your services in combination with the official products and services of National Bookkeeping.
You will have a chance to participate in and learn about:
designing ads,
choosing call-to-actions,
bonus offers and giveaways, as well as training in
how to respond to inquiries from potential customers and clients.
Online Customer Service Training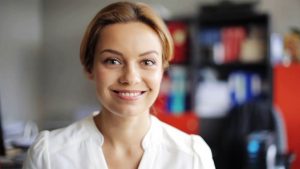 When you operate in a pre sales customer facing environment you'll get asked a LOT of different things about the business, the products and how to get support after a sale is made. This means that you have to help people quickly with level 1 type questions and know who and where to escalate more complicated inquiries to.
Although a lot of this was previously performed in a shop, at a reception counter and over the phone a lot more is happening via email, SMS and website chat systems because they are quick and easy to manage for most businesses.
You'll learn how to use these exciting new software tools to engage with new prospects and guide them through the different solutions available to help them with their problems/goals.
Corporate Communications System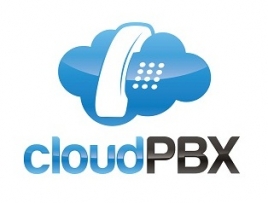 As a Tutor and Training Affiliate member you'll be set up in our corporate communications systems for email, phone and SMS as well as our customer service platform.
This enables prospects and clients to easily connect with you and gives you professional tools to correspond and followup. You'll get support and mentoring to ensure you use the best information and resources to fulfill customers needs.
Start a Business
What are your circumstances and your goals. We'll customise a training solution to suit you.