Offer to Join
If you've been directed to this page it means that we've reviewed your credentials and would like to invite you to join us. After allowing anyone to register and join in the past we're now a bit more discerning because we want to maintain a high standard of member and as a result provide only good quality bookkeepers. Oh, and we refer to our services as Natbooks (you can type www.natbooks.com.au into your browser to get to the website faster).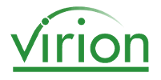 At this stage you're welcome to remain in our anonymous talent pool in case we receive a lead in your local area, but we recommend you choose from one of the options listed below so we can actually include your services in our digital marketing – and we do quite a lot of it through our digital agency virion (123 Group Pty Ltd).
National Bookkeeping Contractor
When you are a contractor you provide services to Natbooks at a wholesale price and we charge you out to clients at a retail price so please keep that in mind when you mention your price. We make this option available because some members who have never operated a business before are not familiar with the costs associated with marketing and advertising to find clients and would prefer to simply perform the work when it becomes available.
The other option we have is that you pay a higher membership fee and your contact details are made available to qualified prospects. We don't mind which option you choose but we need to make sure that we cover our costs for generating leads.
Registered BAS Agent Member
If you are a registered BAS agent you've done the hard work in training, experience and compliance so we offer a mid-tier service where you get the benefits of membership without the initial Education and Onboarding induction. This option gives you a premium listing where leads are simply passed to you with no commission payable and the client becomes a client of your business. You also don't get a licence to use our branding.
Join as a Registered BAS Agent
Full Licencee
This option provides you with a business startup where we work with you to develop a plan AND strategy to help you find as many of your ideal client as possible. You're also licenced to use our branding on your letterhead and we print 1000 business cards for you.