Success! Thanks for inquiring about our courses, training, career services and business startup and support.
We've sent you an email to confirm your inquiry but if you don't see the confirmation message immediately, try:
Checking your junk mail or spam folder
Check your Promotions, Social or Updates tab (for Gmail)
Double-check you entered your email address correctly
If you don't find the email message send an email to [email protected] to confirm that it was you!
Training
If there is a training or education component of the service then please look out for a message from our Online Learning Platform support @ cumulo.com.au.
Marketing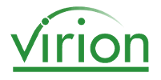 Our team may send messages from our virion digital marketing agency using emails from support @ virion.com.au
SMS Support
You may also receive text messages from us or send them to us using 0488 824 124
Check your emails now.
Sincerely,
National Bookkeeping
123 Group Pty Ltd